MetaQuotes Introduces Coupons Service to Expand Deals on MQL Marketplace
A broker wishing to use the new service can simply generate a coupon and sends it to its client with
MetaQuotes Software Corp., developer of the most widely used FX trading platforms, today announced that it has introduced the 'Coupons' service, which allows forex brokers to support or reward their traders wishing to buy applications sold on the company's marketplace.
MetaQuotes officially announced the launch of its innovative project during the iFX EXPO Asia 2017 in Hong Kong.
Join the iFX EXPO Asia and discover your gateway to the Asian Markets
The new e-couponing service covers applications and services for the MetaTrader platforms including virtual hosting, market robots and subscriptions to trading signals, allowing its brands to promote themselves to potential clients, which now have an additional marketing tool at their disposal.
Suggested articles
The Rising Star of the DeFi Project, GIBXSwap, Passes CertiK Security AuditGo to article >>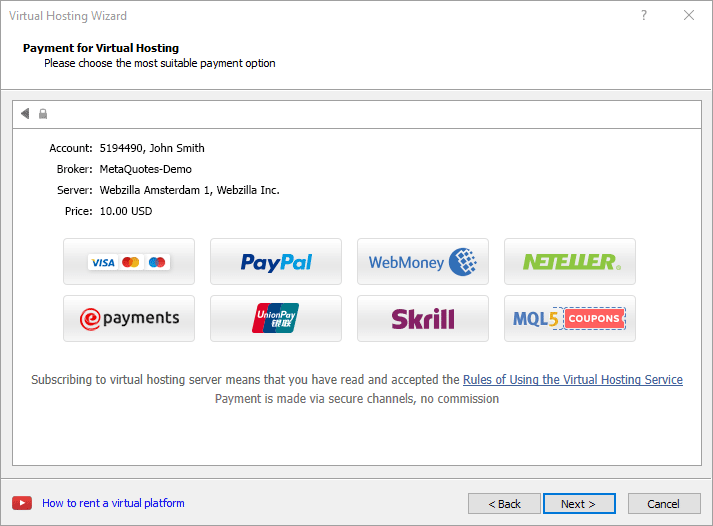 The company further explained how the concept of the coupons project is simple. A broker wishing to use the new service can simply generate a coupon and sends it to its client along with the necessary instructions. The trader can then enter the text code in the payment form on the MQL5.community or the MetaTrader platforms.  MetaQuotes supports 4 types of coupons that can be used in paying for the following services:
HOSTING — for paying the virtual server rental fees.
MARKET — for the purchase of trading robots and technical indicators in the market.
SIGNAL — for subscribing to trading signals.
MONEY — for depositing funds to an MQL5.com account to pay for any service including Freelance and MQL5 CLoud Network.