Low Volatility Driving You Crazy, myfxbook Has the Answer
Last week forex web portal FXstreet published data that their engagement levels on the English site hit an all time
Last week forex web portal FXstreet published data that their engagement levels on the English site hit an all time high, even though volumes and volatility in the market were dropping. After some short back and forth with FXstreet Founder Francesc Riverola, it appears that one of the reasons for the higher engagement rates is that during low volatile markets, and seeing fewer trading opportunities, traders are more likely to be search online for new ideas. As seen in last quarter's US profitability report, the low volatility hasn't led to increased profits from traders. Therefore, with losses increasing, it increases the chances that traders will read about new ideas.
Following on the trend to provide more information for traders, forex portal myfxbook, known for its real time broker spread information as well as other analysis pages just released a new Forex Volatility section. The page provides hourly and daily volatility levels of forex pairs as well as a table that provides which days of a calendar month provide the most movement. The new feature also provides pip ranges over various periods. For traders, the data is useful for determining when are low and high volatile periods to trade, what ranges to expect, and comparing trading activity of multiple forex pairs.
Join the iFX EXPO Asia and discover your gateway to the Asian Markets
Suggested articles
New Economic Calendar Feature Added to FBS Personal Area and AppsGo to article >>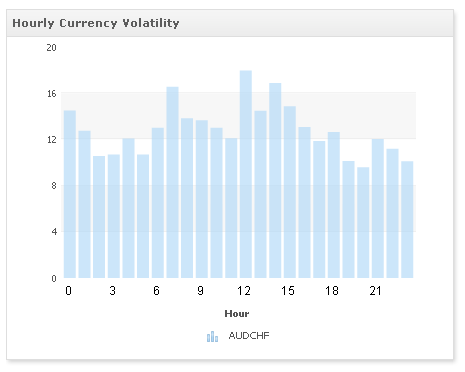 There is no question that this type of information my myfxbook is important for traders, and analyzing such data can help one understand when is it a bad time to be trading. It will be interesting though to see what type of feedback the provides receives. In the meantime, bored traders looking for ideas or just something to pass the time during the quiet periods have a new toy to play around with.